Vasco Mini 2
PORTABLE VERBAL TRANSLATOR WITH FREE LIFETIME INTERNET IN 150 COUNTRIES
50+ languages
Free lifetime internet for translations
150+ countries
96% translation accuracy
The best verbal translator stick of 2020
Meet Vasco Mini 2
Understand and be understood by anyone, communicating in over 50 languages — it doesn't matter if you don't speak any foreign language — Vasco Mini 2 will pronounce what you want to say in a loud and clear manner. This voice translator is also the first device ever to include a SIM card providing free, lifetime and unlimited Internet for translation in over 150 countries. No limits and no additional costs. Travel anywhere you want, without any language barriers.
How does this verbal translator work?
Translate over 50 languages at the press of a button. Select the language you want to translate, press the button and say what you want to communicate. The Vasco Mini 2 verbal translator will immediately recognize, translate and pronounce it out loud, like a native speaker. Speak like a local around the world and stop worrying about the cost of the internet when travelling abroad.

JOHANNES PICKMANN
Germany
star star star star star
Vasco is small, handy, quick to use, incredibly fast in translation and incredibly accurate in translation, which was very important for us.
INTERNET COVERAGE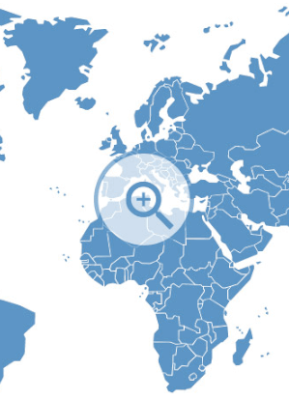 SPECIFICATION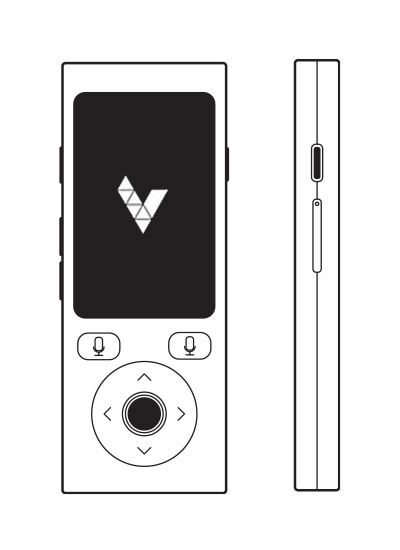 Free internet in over 150 countries
Of all language translation devices that provide internet connection, Vasco Mini 2 comes equipped with a SIM card bringing free lifetime and unlimited internet access for translation in over 150 countries! No subscription, contracts or hidden fees required. Unlike anything else on the market, it's free, for life and with no limits.
What's included:
Vasco Mini 2
International SIM card
Charger
USB cable
User manual in English, Spanish and more.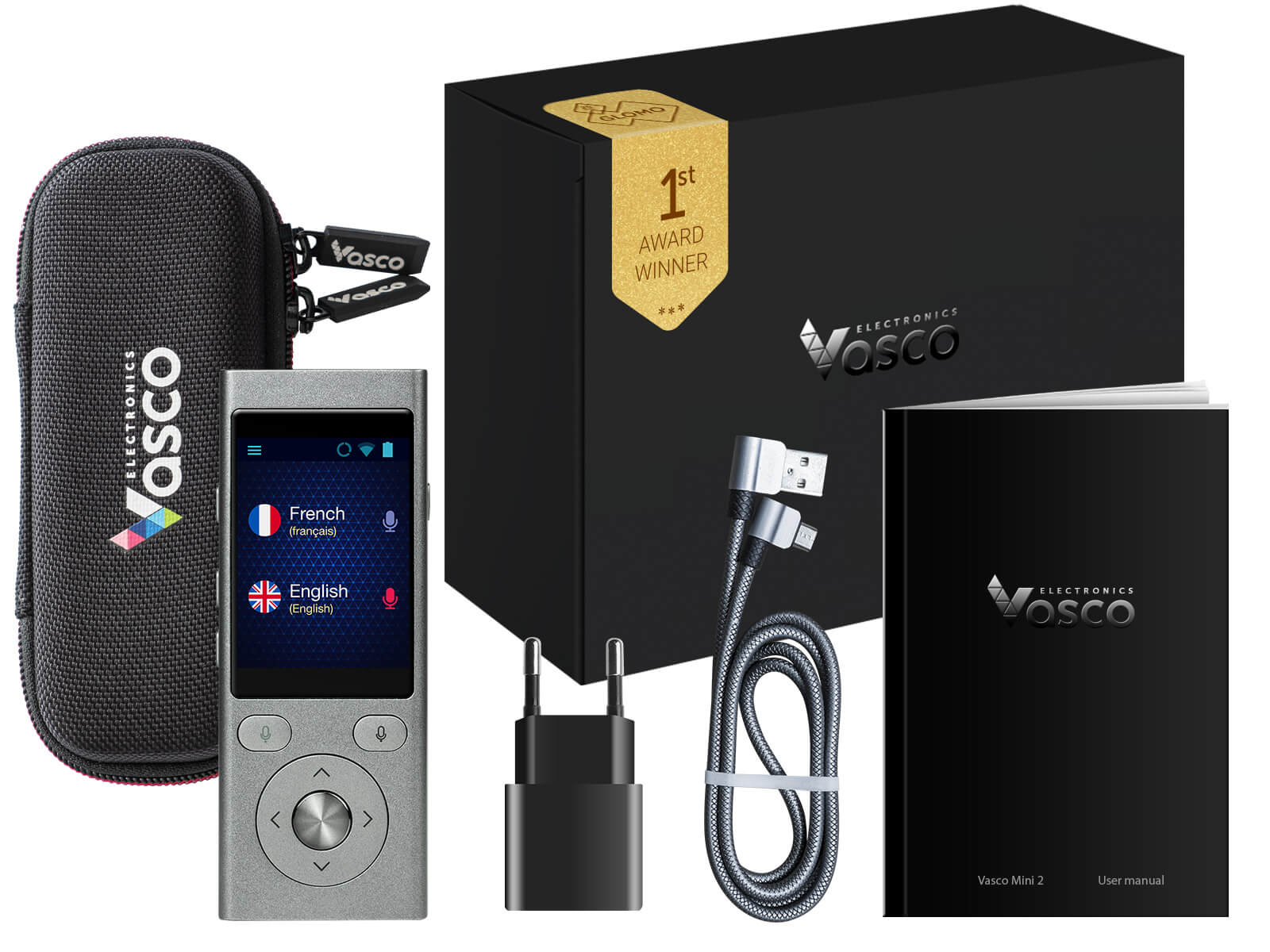 We Think Globally
but Act Locally
Producing and distributing our products around the entire world, we believe that what makes our operations effective is the local approach to each market. We pay attention to the distinguishing traits of our clients, breaking down each language barrier individually. Connect with the vast majority of the world's population and make friends around the globe, speaking like a native speaker anywhere you go.

Precise microphone, noise reduction
Carry the ability to translate even in the loudest environments and surroundings such as crowded city streets, train stations or busy airports. Precise microphone and background noise reduction will let you speak freely and translate every word you utter with no unnecessary pauses. Speak your mind anywhere you go.

Free, unlimited and lifetime internet access
What sets this verbal translator apart from other language translation devices is free unlimited and lifetime internet access for the purpose of translation in over 150 countries. Go anywhere you want and stop worrying about the costs of the internet when traveling — no more need to ever use your own data to translate.

Native-speaker-like pronunciation
You can speak and feel like a local anywhere you go — Vasco Mini 2 will pronounce anything you've said loudly and like a native-speaker. Speak to your pocket translator in your native language and impress a Spanish, Japanese or Hungarian speaker by communicating with them like a local.

Powerful battery, up to 160h
No need to charge your translator every hour — Vasco Mini 2's battery lasts up to 160 hours. Charge your verbal translator once and take advantage of its many features without any worries that it would run out of battery really quickly. Enjoy this immensely reliable device even longer when you're on the road without access to a power outlet.

Intuitive and simple interface
Delivering immediate translations, Vasco Mini 2 verbal translator boasts an easy and intuitive interface that fits in your hand and pocket. Just switch the device on and go — you don't have to set anything up or download and install any additional software. Vasco Mini 2 is ready to run and translate out of the box.

This pocket translator comes equipped with a 2-inch ergonomic touchscreen that lets you easily navigate through the many features of the device in an intuitive way. The digital buttons appear in a clear and comprehensible manner — if you are in a rush and have to do something really quickly, this verbal translator will let you do so.

Being an elegant and sleek addition to the Vasco language translation devices family, Vasco Mini 2 is designed to withstand many difficult situations when being on the road. Don't let its small size fool you — this real time translation device comes in a really solid and robust casing so that you can take it anywhere you want.

Translating from English to German seems pretty easy, but think about translating into Japanese. Vasco Mini 2 comes equipped with as many as 10 translation engines — it means that a given pair of languages is translated with the help of that one engine that provides the best and most accurate translation so that you can communicate what you really want to say. No more misunderstandings. Compare: translation apps that you can download and install on your mobile phone usually have only one translation engine.

Thanks to an 84-decibels loudspeaker, the translation is easily audible even in really noisy environments and surroundings. Use this pocket translator and don't worry about being unable to communicate on a crowded street, at a busy airport or a train station — Vasco Mini 2 will say what you want to say loudly, clearly and with a native speaker-like pronunciation. Let your message be heard.

Adding to the ergonomic and slick design of this voice translator, Vasco Mini 2 gives you the comfort of using both digital and physical buttons. The physical ones are designed for comfortable navigation of the device, providing its users with an intuitive way of usage. Speak and translate at the push of a button.
| | Voice translation | Pronunciation | Photo Translator |
| --- | --- | --- | --- |
| German | | | |
| Polish | | | |
| English (United Kingdom) | | | |
| English (United States) | | | |
| French (France) | | | |
| Spanish (Spain) | | | |
| Hungarian | | | |
| Russian | | | |
| Italian | | | |
| Czech | | | |
| Romanian | | | |
| Afrikaans | | | |
| Albanian | | | |
| Amharic | | | |
| Arabic | | | |
| Armenian | | | |
| Azerbaijani | | | |
| Basque | | | |
| Bengali | | | |
| Bosnian | | | |
| Bulgarian | | | |
| Burmese | | | |
| Catalan | | | |
| Chinese (Cantonese) | | | |
| Chinese (Mandarin) | | | |
| Croatian | | | |
| Danish | | | |
| Dutch | | | |
| Estonian | | | |
| Filipino | | | |
| Finnish | | | |
| French (Canada) | | | |
| Galician | | | |
| Georgian | | | |
| Greek | | | |
| Gujarati | | | |
| Hebrew | | | |
| Hindi | | | |
| Icelandic | | | |
| Indonesian | | | |
| Japanese | | | |
| Javanese | | | |
| Kannada | | | |
| Khmer | | | |
| Korean | | | |
| Laotian | | | |
| Latvian | | | |
| Lithuanian | | | |
| Macedonian | | | |
| Malay | | | |
| Malayalam | | | |
| Marathi | | | |
| Mongolian | | | |
| Nepali | | | |
| Norwegian (Bokmål) | | | |
| Persian | | | |
| Portuguese (Brazil) | | | |
| Portuguese (Portugal) | | | |
| Punjabi | | | |
| Serbian | | | |
| Sinhalese | | | |
| Slovak | | | |
| Slovenian | | | |
| Spanish (America) | | | |
| Sundanese | | | |
| Swahili | | | |
| Swedish | | | |
| Tamil | | | |
| Telugu | | | |
| Thai | | | |
| Turkish | | | |
| Ukrainian | | | |
| Urdu | | | |
| Uzbek | | | |
| Vietnamese | | | |
| Zulu | | | |
Average rating
(5 opinions)
:
---